Like to smell or do lick the High Heels of Fetish Bitch JADE ??? Like to worship her filthy feet ?
Are you ready to lick Natalyas bitchy sexy dirty feet? Lick every inch of her muddy soles and clean it with your tongue..
Want to lick it … want to clean my feet with your tongue???? so go ahead lick it! clean my feet……
Sweet Jana wants him lick and suck the dirt off her bare feet. Suck her heels …lick and clean her sexy feet with your tongue.
Mia T. needs a tounge. Go ahead an wash her feet! Lick every inch of her filthy soles.
A new young girl named Kira rubs her dirty feet on a guy face. What a sweet 19 yo girl…. Yes, he suffers having her dirty feet on his face, she s using her slave a her doormat and to rub her filthy feet on.
can find her now on
www.DIRTYFEETGIRLS.com
LICK the DIRT and swallow IT!!!
"….. and now I will teach you to swallow and eat the dirty from my feet !!!"
LESSON #1: LICK IT OFF!!!!
www.DirtyFeetGirls.com UPDATE (new gallery)
Dirty Feet Worship….
"shut up and clean my feet while I am smoking!"
Lady Tura has a slave to her feet during a pause!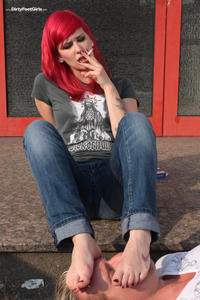 Mr. FLOORFACE…. gets filthy teenfeet on his face to worship them….
LUCK mr. floorface….. I want his job!
How do you feel Angelina with you slave under your dirty feet?? Show me please!!!
www.DirtyFeetGirls.com
He has to lick the 2 dirty feet of girlfriends Katja & Ljuba. Yes Very dirty soles to clean with a tongue, slaves tongue. Russian Mistresses are really merciless.
DOWNLOAD (click the picture)

Extreme JOB for a good footslave! CLEAN 2 Mistress´very dirty soles!
Katja and Ljuba humiliates him with their muddy feet.
We have a new FOOT WASHING MASHINE ….a worthless guy in the floor , his only job , cleaning female feet with his tongue!
That was Lady Svenjas Firsttimer. The fiest time a guy is licking her dirty soles…. she had a lot of fun!
… do you think you are "SLAVE" enough to clean my feet with your tongue ???
HAHA .. who of you is ??? Lady Katrin has very dirty feet, I think you are not able to clean her soles!
Now you are under Teen Girls Zoes dirty sweet Feet. She smothers your face with her milky skined but filthy soles. Smell the female power of dominant young feet.
2 sexy girls show their sexy & filthy soles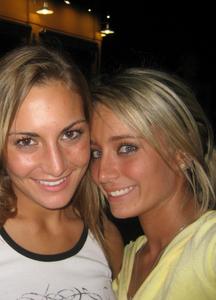 OOOOPS I have dirty SOLES, so if you are a good footslave get on your knees an lick my feet!
Here some more dirty feet shots…. Like to clean all the feet with your tongue?
HERE MORE DIRTY FEET to WROSHIP
……and after the PARTY and BAREFOOT DANCING , 6 oo AM , DIANA showed me her dirty soles from dancing barefoot outdoor during the PARTY. NOW its tome to clean her SOLES with my Tongue!…. OOUUUH… a "dirty job"!
but i ve had enough beer to give her a good Solecleaning-JOB!
The VIDEO is now on
Lick the dirt off Dianas Filthy SOLES. I you are real FOOTSLAVE.. you have to do!
Sadistic blonde Jane wants him to suck and lick her dusty and sweaty toes. Thats what she wants. A footslave under her seat sucking the Feet and toes of his Mistress.
4 more pictures of lickable dirty feet. A pleasure for all Footslaves and Footcleaners
Sweet teenmistress Lena needs your tongue to clean her dirty feet and being her slave for a while. Get on your knees and kiss her dirty soles over and over . then lick it clean!
Hey Dirty Feet Lover . Suck all these Toes and lick the feet of the group of girls!! hahaha
Some more dirty feet to clean with your tongue ….. Ready for this ??
On your knees slave and lick my soles! clean it with your tongue!
3 Emo Girls show her dusty soles from walking around barefoot. Enjoy the pics!
Tina the Death Metal Fan is relaxing while this guy has to lick and clean her dusty soles. Tina uses him like a little dock for her feet. Fantastic new PICS
LOONAs dusty feet
Sweet 19 yo Loona hast dusty Soles. So come closer and kiss her feet. HD VIDEO
Here a very sexy Girls with slight dusty feet. I want to go on my knees an kiss the dust on her soles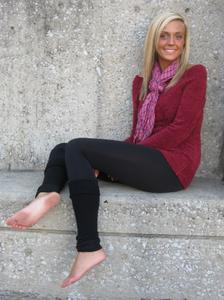 Some pics of worlds best site for LICKING DIRTY FEET….
Here some more webfinds of sexy dirty female soles I want to clean with my tongue. Enjoy
he enjoys licking the filthy feet of young girl Loona (19 yo). She likes it . look in her face!